Dermal filler is a substance which is injected into the dermal layer of the skin to smooth lines and wrinkles and restore contours to the face.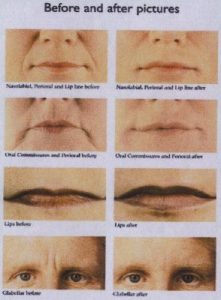 Juvederm™ injectable fillers complement anti-wrinkle injections beautifully. Together they allow the treatment of lines and wrinkles over the entire face.
As we age our skin loses moisture and the firmness gradually disappears.
While anti-wrinkle injections are used to treat the dynamic wrinkles of the upper face, fillers replace the volume that time has taken away resulting in a natural, fresher and more youthful appearance.
Injectable fillers are used to treat fine to deep wrinkles, frown lines, smile lines, nasolabial folds and scars.
They restore the facial contours of the cheeks and chin and give the mouth a fuller form, achieving a long lasting and natural enhancement.